Benefits of Life Insurance with HWI vs. the Bank
Whether it's a new home or vehicle, working up to your first big purchase takes careful thought, planning, and lots of patience. Signing your name on the dotted line and calling that property yours, the thrill of being handed the keys; it's an exciting time! Here are some helpful tips for understanding the benefits of life insurance and staying away from potential dangers.
The Pitfalls of Creditor Insurance
Creditors insurance refers to a type of coverage that can help a person pay off a loan or mortgage. When you set up a mortgage, line of credit or get a loan, the bank typically offers it to you. It is a separate product from the loan or mortgage. Still, they often get sold or provided together at the bank or lender institution. If you get sick, injured, or pass away, this coverage will cover the debt owed. However, this type of insurance can often leave people in a lurch when using it. Here are some things to look out for:
Too Easy?
The process is typically quick and easy to purchase creditor's insurance. Care to guess why? You're missing a medical questionnaire! A medical questionnaire helps determine if you are eligible for coverage BEFORE you start paying any premium. 
It is Expensive!
You get typecast in a general age group because the bank or lender institution doesn't complete a medical history review. The premium you pay is based on a general guess of the health status of people in that age group. In other words, you can pay a higher premium for generalizing other people as being moderately healthy.
Not Licenced 
The financial institution's staff are not licenced life insurance advisors, which often leads to a lack of understanding of your insurance. Not knowing can be scary when you are at a point where you need to use it, and you're not sure how it works. 
It's Tied to the Lender
Creditor insurance policies are designed to protect the lender, so they are the primary beneficiary. If you decide to re-mortgage and change your lender, you can't take your insurance with you. You'll have to cancel and start a new policy, leading to gaps or declines in coverage. 
Jay & Anita's Journey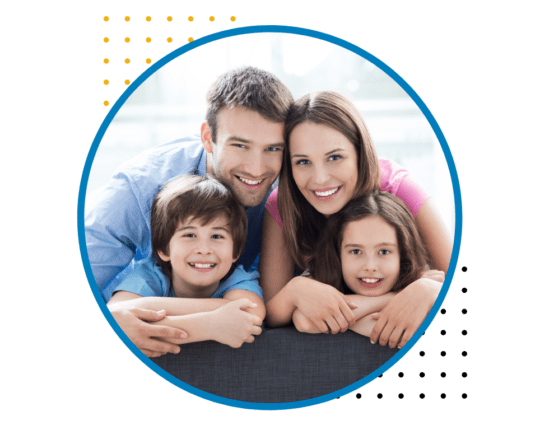 Jay and Anita are married with two children. Ten years ago, the couple purchased their home with an outstanding mortgage of $262,000. They have a $28,600 loan on their vehicle and recently took out a line of credit for $50,000 to finish their basement to make more room for their expanding family. Jay and Antia took creditor insurance on all their debts to avoid the financial burden should one of them become sick, injured, or worse. After renewing their home insurance at Harvard Western, Jay and Anita decided to review the insurance on their loans.
They discovered there was a chance that their $340,600 debt may not be covered due to post-claim underwriting, one of the critical differences between creditor and individual insurance. Knowing this was a risk they couldn't afford to take, they got quotes to replace their creditor insurance. To their surprise, they learn that they will save significant money on their insurance premiums by going through medical underwriting and combining their insurance into one policy.
As a result, the savings will help them pay off their reno debt years sooner. Still, more importantly, they gain peace of mind knowing they are truly covered for when the time comes that they need the help the most. 
Benefits of Choosing HWI
Our insurance application includes a medical questionnaire to find the best insurance carrier to fit you.

Our policies pay the beneficiary that you have assigned.

We don't use the one-size-fits-all style; our premiums are, on average, 30-50% lower than traditional creditor insurance.

Policies are underwritten at the time of application and not at claim time.

You can move your loan to any financial institution you choose without losing coverage, leaving you vulnerable to coverage gaps. 

Our employees are licensed insurance experts and spend countless hours to continue educating themselves.
Don't settle for protection not designed with your best interests in mind. Harvard Western Insurance is an alternative to traditional creditor insurance and is superior.
Let us help you connect with an advisor and help you get the protection you need.